THE FULL SERVICE
VIDEO PRODUCTION COMPANY
Welcome to MotionPark. WE create video content for themeparks and museums, television productions, commercials, infomercials, graphic leaders, trailers and many more. Our main activities include directing, animation, video editing, audio editing, and video SFX. MotionPark has its creative office in the heart of Amsterdam.
We provide creative video productions within the following disciplines:
EXPERIENCES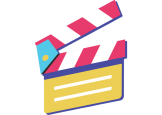 BROADCASTING
CORPORATE
We create compelling experiences with immersive story's for theme parks and museums.
Contains show leaders, commercials, documentaries, show concepts and more.
Exists of informercials, internet visuals, motion graphics, web videos and more.
DON'T HESITATE TO CONTACT US
Are you looking for a creative video production company?
Do you need a new video or commercial for your website or broadcasting channel?
Or are you planning to create a new immersive experience in a museum or a theme park?
Ask us to turn your ideas into reality!
+31 20 23 20 20 39
+31 623 202 048
info@motionpark.nl
MODURODAM NEW HISTORIC ATTRACTION
MotionPark is hired to create video content for the new 2017 attraction in Madurodam. This experience will tell the story of an important event in Dutch history. This new experience contains techniques and special effects that are totally new for Madurodam. MotionPark works in close corporation with Blue Moonshot.
CLIENTS
EXPERIENCES:
Jora Vision
Jora Entertainment
Bobbejaanland
Madurodam
Film Front Festival
Rembrant Awards
and others…
BROADCASTING:
NPO
RTL
Lukkien
FCCE
Nudeal
Kinova
and others…
CORPORATE:
Tommy Hilfiger
Biocryptology
Blue Wonder
Mediaholic
Elite
L'oreal
and others…